Hoy se cumplen diez años del inicio de la guerra de Irak, Springsteen ha comenzado su segundo concierto den Sidney con un homenaje a las víctimas.
1.Devils and dust
2. Last do die
3. Ties that bind
4. Darkness on the edge of town
5. Wrecking ball
6. Death to my hometown
7. Out in the street
8. Does this bus stop at 82nd street
9. The Promised land
10. Cover me
11. No surrender
12. I'm on fire
13. My city of ruins
14. The Promise (solo Piano)///High hopes
15. Because the night
16. Open all night
17. Shackled and drawn
18. Waiting on a Sunny day
19. Lonesome day
20. The ghost of Tom Joad
21. Badlands
22. JUNGLELAND!!!!!
23. Born to run
24. Bobby Jean
25. Dancing In The Dark
26. Detroit Medley
27. 10th avenue freeze out
(3 horas, 12 minutos)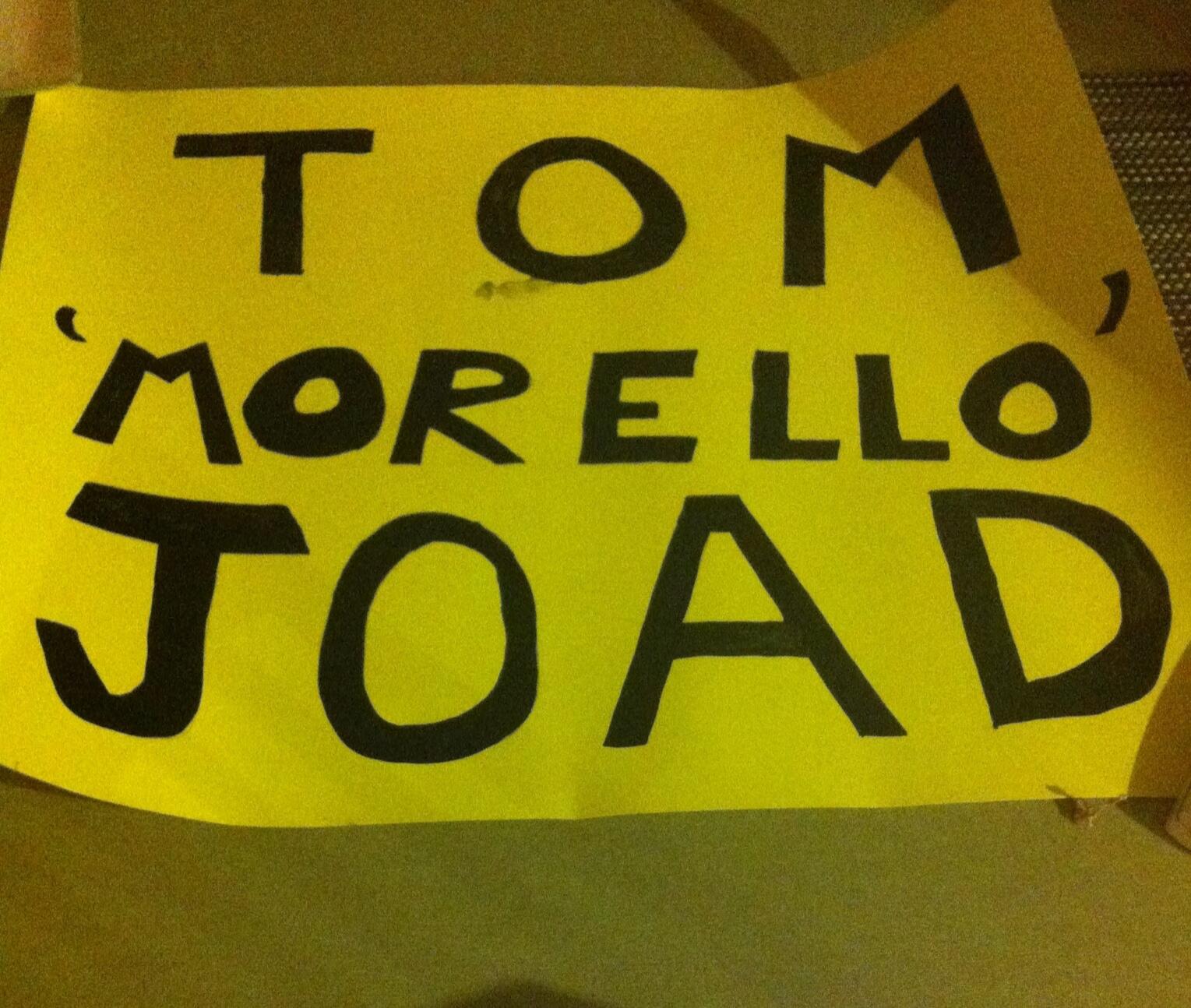 Las guitarras de Nils.  Gracias, por tus fotos y por mantenernos informados, @LittleBrooce .